We recognize that patients have a choice when considering plastic or cosmetic surgery. Drs. John Connors and Alexandra Hart have surrounded themselves with a caring, compassionate and professionally-trained team, allowing us to provide our patients with the best surgical care possible. During your consultation, surgical preparation, and post-operative period, we will work diligently to ensure the process is seamless and worthwhile. Our goal is to empower our patients to look and feel their best.
Continue reading to learn more about our cosmetic surgery practice.
Explore Topics On This Page
Our Team
Our office personnel consists of compassionate, hard-working professionals who share a common objective: to provide you with the best plastic surgery experience possible. At both of our beautiful locations, each member of our team will strive to make you feel welcome.
Lisa Garveigh, Medical Aesthetician and Laser Specialist
Lisa has been a cosmetologist and aesthetician for 20 years. She is a skin care expert specializing in phototherapy and microneedling and has been offering laser services for 20 years. Lisa's knowledge and expertise can help transform your skin quality from ordinary to outstanding!
Since coming to PSGA in 2021, Lisa has assisted Dr. Hart and our nurse practitioner, Jenny Azar, while also providing our patients with aesthetic treatments. She was licensed as an aesthetician in Charlotte, NC in 2001 and moved to Atlanta in 2002. Lisa's experience in the cosmetic medical field began with lasers, chemical peels, and IPL treatments. While working as an aesthetician, she also obtained her cosmetology license, and was a make-up artist specializing in brow shaping for many years. Lisa also has her tattooing license and is offering semi-permanent cosmetics. She's excited to be offering additional services.
In her own words, "I really enjoy working at PSGA. I think we have an amazing group of people and our surgeons and injectors are highly skilled and talented. We all work together to help our patients look and feel their best."
Taylor Williams, BSN
Bio coming soon.
Tammy Parker – Practice Manager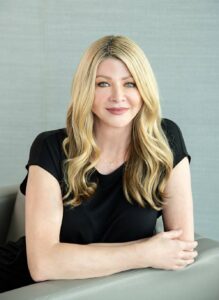 Tammy is a true Georgian, born and raised here. She has been with our Practice from the beginning in 2011. Tammy manages the behind-the-scenes aspects of the Practice that allow our office to run smoothly from day-to-day.
Kristy Hart – Patient Care Coordinator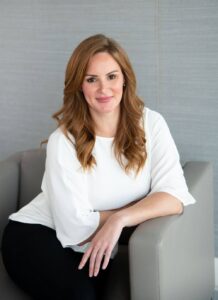 Kristy is the liaison between our new patients and surgeons. An alumna of the University of Florida, Kristy has been with our practice for over 11 years. She follows a patient-centered philosophy of care. In her experience, the highest quality care is tailored to each patients' needs, preferences, and values. Respecting these ensures that all patients have the best experience possible.
Kristy loves being part of a family that consistently works towards a common goal: to provide patients with the very best care and results possible. Every day at work, she is thrilled to have the opportunity to contribute not only to the personal growth of each patient, but to the growth of the company.
Our Offices
Our practice consists of two state-of-the-art facilities: our main Atlanta office, where the majority of our plastic surgeries are performed, and our Avalon office, where patients can undergo a variety of non-surgical procedures, preoperative appointments, and postoperative care.