Women desiring fuller, shapelier breasts will consult with our plastic surgeons, Dr. Alexandra Hart and Dr. John Connors to see if breast implants are a viable option. In many cases, our surgeons will recommend breast implants to improve the size. However, in some cases a lift will be necessary too. Patients who wish to have fuller breasts but have sagging due to weight loss, pregnancy or aging, will benefit from a combined surgery known as a breast augmentation with a lift. This surgery lifts the breast to a more elevated position and then increases the size with an implant. Both Dr. Hart and Dr. Connors are breast augmentation plastic surgeons with extensive experience. Our surgeons have created beautiful, natural results for Atlanta women who undergo this surgery.
Plan Your Procedure
Recovery Time: 2-6 Weeks
Procedure Recovery Location: Outpatient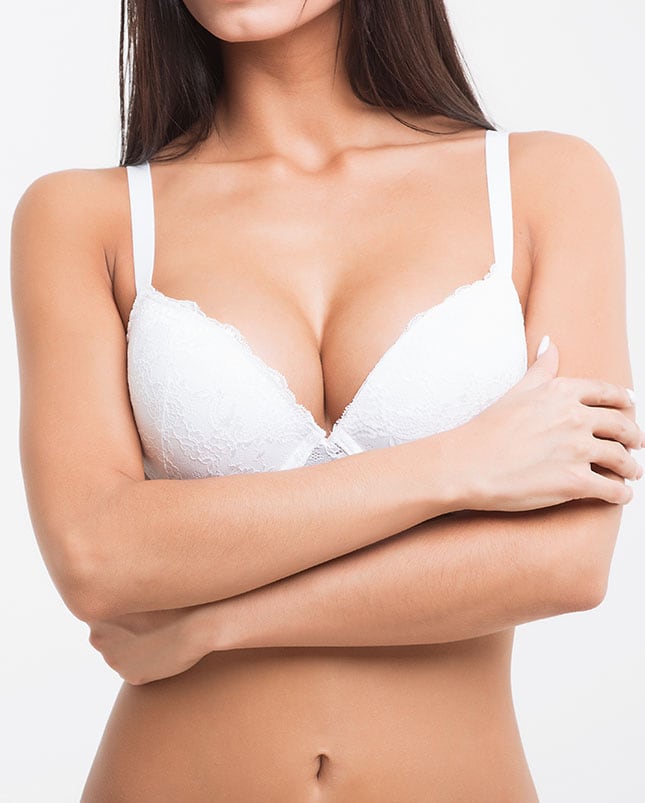 Breast Lift Incisions
Breast lifts are performed with varying incision patterns. Some common incision patterns include:
All the way around the areola
Circumareolar (around the areola) with an additional vertical incision (a vertical line that will travel down the breast to the natural fold below the breast)
Full circumareolar, vertical, and horizontal incision (referred to as an anchor or inverted "T")
During/After Surgery
Breast augmentation with a lift is performed under general anesthesia in an accredited surgical facility. Because this is a combination surgery, the recovery time can last a bit longer than a lift or augmentation alone. Most patients are able to return to work in a week, but exercise and aerobic activities should be eliminated for at least 4-6 weeks. It will take a few months for the breasts to settle fully into their new position and assume a soft, natural look. Women who have lived with sagging, deflated breasts are thrilled with their new breast appearance.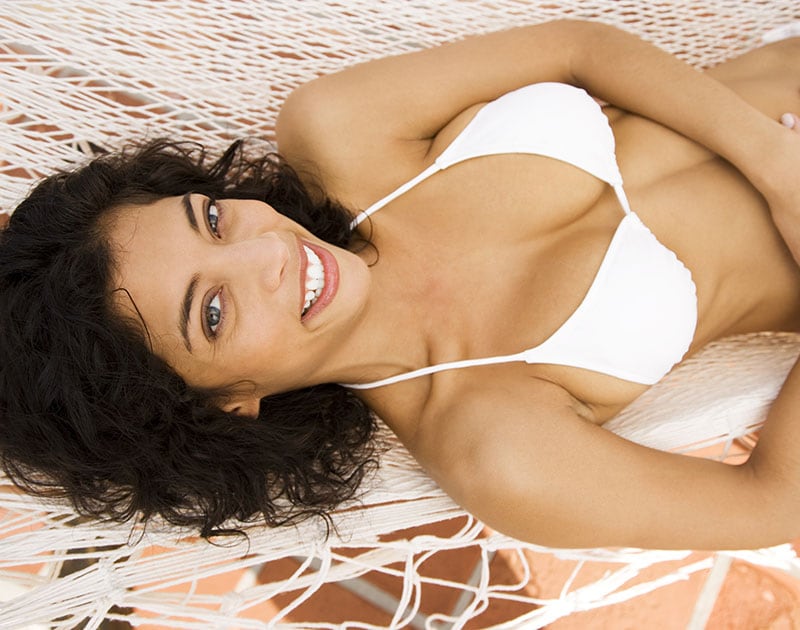 Breast Augmentation With Lift FAQs
Which Incision Is Best?

During your consultation, the incision placement will be discussed after your breasts have been thoroughly assessed. Women with smaller breasts will usually benefit from an incision that circles the areola only. Larger breasts, or those that have severe sagging, may need the anchor-shaped incision in order to garner the best results.

Long-lasting Results?

Breast lifts are designed to last a very long time. As long as you do not experience a huge weight gain or become pregnant, the results can last for years. The implants are surgically placed in a way that protects the breasts from sagging. Age and gravity are unavoidable elements that will create some natural sagging throughout the years

What About Scarring?

Unlike breast augmentation alone where the incisions can be carefully hidden, it is hard to conceal the incisions that are made during the lift procedure. The number of scars and their location will depend on the surgeon's incision strategy. Every effort is made during surgery to minimize scarring. With proper scar care and an avoidance of sun exposure, the scars will fade and become thinner over time. Most women feel that the physical results following this surgery far outweigh the scarring left behind.