Atlanta cosmetic surgeons, Dr. Alexandra Hart and Dr. John Connors, offers permanent makeup, also known as cosmetic tattooing or micropigmentation, for patients who want to save time in their daily makeup routine. Permanent makeup is a cosmetic procedure (also known as cosmetic tattooing) that tattoos pigment onto areas of the face that mimics the appearance of makeup. Cosmetic tattoos are used by people who have sensitivity or allergies to traditional cosmetics, people with difficulty seeing, and patients who are unable to apply makeup due to conditions like arthritis or Parkinson's disease. In addition, it is also beneficial for those who do not have facial hair due to allergies, hair pulling, or aging and genetics. After the areas of the face receive cosmetic tattoos, the makeup becomes permanent and will not wash off from water, cleansers, or sweat. Permanent makeup is usually applied to the eyebrows, upper and lower eyelashes, and the lips.
Plan Your Procedure
Average Procedure Time: 2-3 Hours
Post-op Follow-up: 4-6 Weeks
Explore Topics on this Page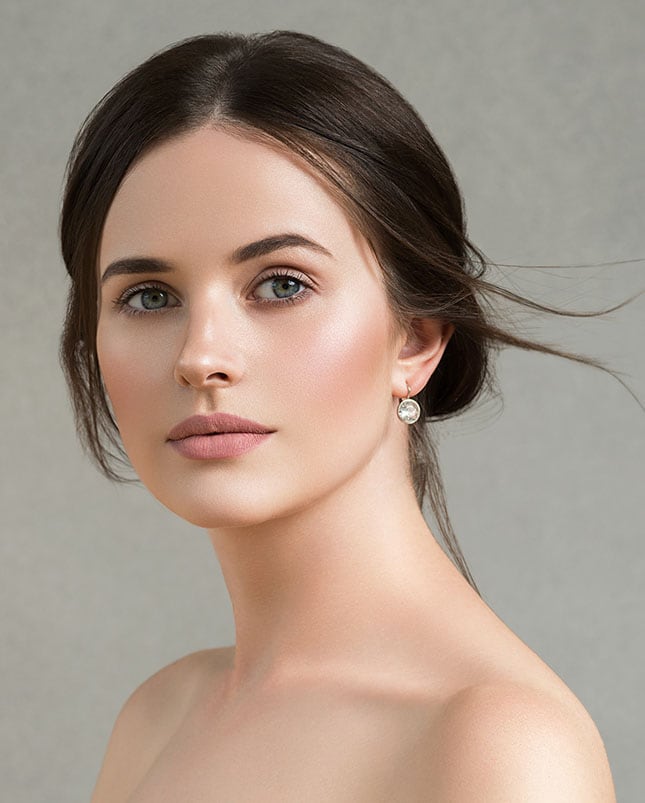 Procedure Details
After a thorough consultation with the patient that makes all the patient's needs and concerns clear to the technician, the permanent makeup is applied. Cosmetic tattooing can be performed with different tools, including a traditional tattoo coil machine, a pen machine, or a hand device, which will be chosen by the technician based on the location of the tattoo and the design that they are creating. After the procedure, the technician will give the patient aftercare instructions that are specific to the area that has been treated.
Cosmetic Tattooing FAQs
Really Permanent?

Like any tattoo, cosmetic tattoos to fade over time from sun exposure and other elements. Most patients appreciate the fading because it gives them an opportunity to choose different styles and colors that suit their current lifestyle. The makeup look a person chooses at 30 may not be the look they want when they are 60.

Is It Painful?

Patients will usually experience some degree of pain during the permanent makeup procedure. Topical anesthetics can be used to increase the patient's comfort, but cosmetic tattoos are no more painful than a tattoo on any other part of the body. Patients should talk to the technician during the consultation about what they can expect to feel and any pain relief they may want.

Is It Safe?

When performed correctly, by a trained technician, cosmetic tattooing is very safe. Any needles that are used will be new and sterile and will be opened in front of the patient. The room will be sterilized and free of any contaminants. Certain machine parts will be single-use for the procedure, as well as single use aprons and gloves for the technician, and a disposable chair covering for the patient.

Getting What You Want?

Getting permanent makeup can be a scary decision because of the fear being stuck with something they don't like. To avoid this, the patient should look through the technician's before and after photos to determine if they like the technician's general style. Patients should also talk openly during the consultation to help the technician understand what they want.