Large and heavy breasts can sometimes create a significant burden for many women. Because of shoulder or back pain, breathing difficulties, skin irritations, and other medical complications, many women will decide to have breast reduction surgery. Dr. Connors and Dr. Hart are both experienced breast reduction surgeons in Atlanta, GA, offering various options in regards to incision placement and technique. During this surgery, excess fat, tissue, and skin are removed from the breasts, which are then reshaped to a more desirable and proportionate size. Our surgeons will assess the breasts and recommend a surgical approach to meet the patient's aesthetic goals.
Plan Your Procedure
Recovery Time: 2-4 Weeks
Post-op Follow-up: 1-3 Days
Procedure Recovery Location: In & Outpatient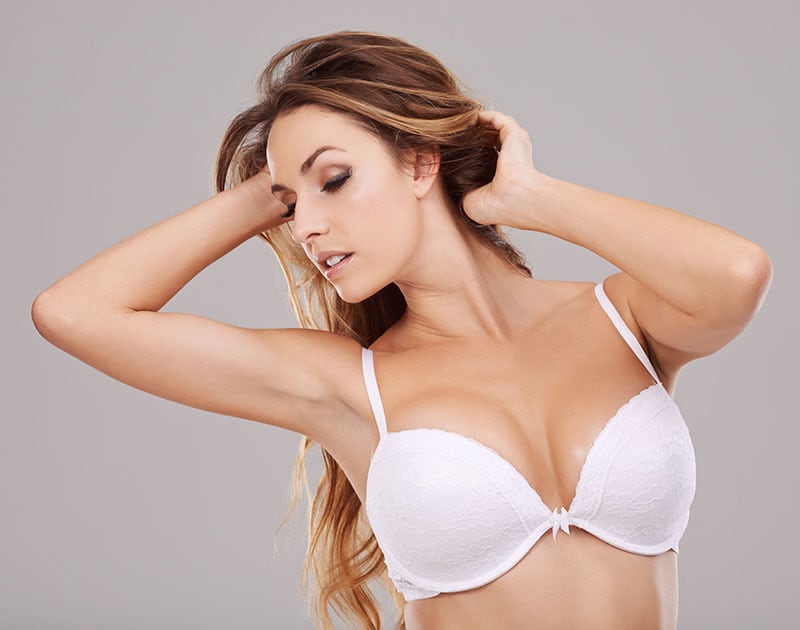 How Is Breast Reduction Surgery Performed?
During breast reduction surgery, surgeon skill is important. In addition to minimizing scarring, there will be a focus on maintaining a healthy blood supply to the nipple areola complex. This is essential because once the nipple and areola are repositioned, blood vessels will work to reestablish blood flow in order to prevent discoloration of the nipple and loss of feeling. Excess breast tissue is generally removed through a liposuction method and loose skin will also be surgically removed.
Dr. Hart discusses Breast Reduction
Where Are The Incisions Placed?
An "anchor" incision is one of the most commonly used techniques during this surgery. An incision is made around the areola, which extends down to follow the natural curve and crease of the breast. It is also referred to as a vertical "T". Once the breast is resized and reshaped, the nipple and areola will be repositioned and then the lift will be performed so the breast sits higher on the chest. The incisions will generally include absorbable stitches on the inside of the breast. There are variations to this incision pattern that can be used depending on breast size and aesthetic goals.
How Long Is Recovery After Breast Reduction Surgery?
A breast reduction is performed under general anesthesia at an accredited surgical facility as an outpatient procedure. It typically takes about 2-4 hours to complete. During surgery, a training tube may be placed to control bleeding and swelling. For the first several weeks, patients will be directed to wear a surgical bra or compression garment. Most patients are able to return to work within 1-2 weeks, and may begin exercising by 4-6 weeks. The visible results of a breast reduction will be immediate. However, it may take 6 months or longer for nipple sensitivity to return.
Breast Reduction FAQs
How Long Do The Results Last?

The results following breast reduction surgery should remain the same as long as a significant amount of weight gain does not occur. The natural aging process and gravity will, over time, change the laxity of a woman's breast, but the size should remain steady if there is not a pregnancy or weight gain that follows.

Can My Nipples Be Resized?

One of the drawbacks to having excessively large breasts is an enlarged areola (the slightly darker area surrounding the nipple). Thankfully, breast reduction surgery corrects this. Since the incision occurs around the areola, it is a relatively simple technique to trim away the desired amount of areola and reshape it into a smaller size so it looks proportional with the new breast size and shape.

What Is The Average Reduction Size?

This varies depending on the patient's aesthetic and physical goals. After breast reduction surgery, it is common to go down a complete cup size, if not two.