When home skin care products aren't effective but you aren't ready for surgery, consider nonsurgical skin rejuvenation treatments like microneedling to help bring back your natural glow. Atlanta, GA plastic surgeon Dr. John P. Connors is pleased to offer microneedling (also known as collagen induction therapy), which uses a collection of fine-gauge needles to safely and effectively create micro-injuries in the needed areas of the skin. The micro-injuries trigger the body's natural production of collagen and elastin, two nutrients that enhance the health and appearance of the skin. As the skin heals, it creates a skin regeneration process leading to a softer, smoother, healthier complexion. Schedule a consultation at John Connors, MD Plastic Surgery to learn more about the benefits of microneedling and ways to customize the treatment for your skin needs and goals.
Plan Your Procedure
Recovery Time: 1 – 3 Days
Average Procedure Time: 45 Minutes
Explore Topics on this Page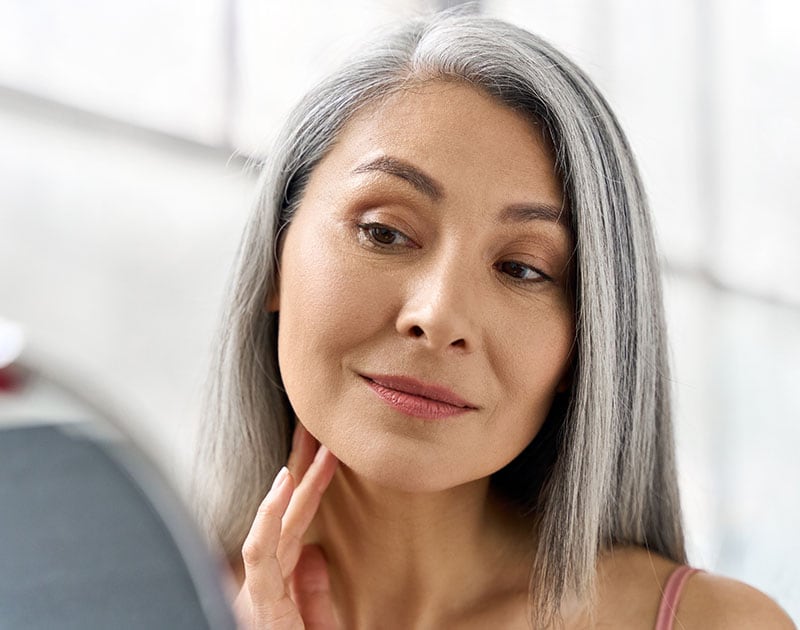 Procedure Technique
Microneedling is performed in a treatment room in about 30 – 60 minutes with numbing cream or a local anesthesia if requested, but most patients feel mild or no discomfort. The skin being treated will be cleansed before the microneedling handpiece is gently glided evenly over the skin. This handpiece has tiny needles attached to it, which essentially "punctures" the skin, creating tiny holes. After the microneedling is performed, a topical treatment (and in some cases, natural growth-factor solutions or a vitamin-infused serum) can be applied for deeper penetration of the nutrients into the skin. A moisturizer will be massaged in along with sunscreen since your skin will be sensitive after the procedure.
What To Expect
You may have some swelling and redness for about a day, but this should subside quickly on its own. The skin heals fairly quickly after microneedling and will appear normal to those around you. However, it may take about 1 – 2 months for the final results to appear as the collagen and elastin levels increase before you see visible improvements in the health and appearance of your skin. You should plan to get about 4 – 6 maintenance treatments every 4 – 6 weeks for optimal results and lasting skin health.
Natural Health And Radiance
Improve the health and appearance of your skin with microneedling collagen induction therapy at John Connors, MD Plastic Surgery in Atlanta, GA. Schedule a consultation with plastic surgeon John P. Connors, MD, FACS to learn more about this procedure and other skin rejuvenation procedures.