Atlanta plastic surgeons, Dr. John Connors and Dr. Alexandra Hart, offer butt augmentation surgery for patients desiring a shapelier, tighter buttock. This surgery removes excess skin and fat, and lifts the buttocks to a higher position. Patients who are candidates for this surgery are those who have experienced a weight loss or who dislike the "sagging" that comes with aging and gravity. A procedure sometimes confused with traditional butt augmentation surgery, is the Brazilian butt lift. This surgery does not "lift" the butt. Rather, it fills it out using a transfer of fat that is harvested from another area of the body. Both can be discussed in detail with your doctor during the consultation.
Plan Your Procedure
Recovery Time: 1-2 Weeks
Post-op Follow-up: 2 Weeks
Procedure Recovery Location: Outpatient
Explore Topics on this Page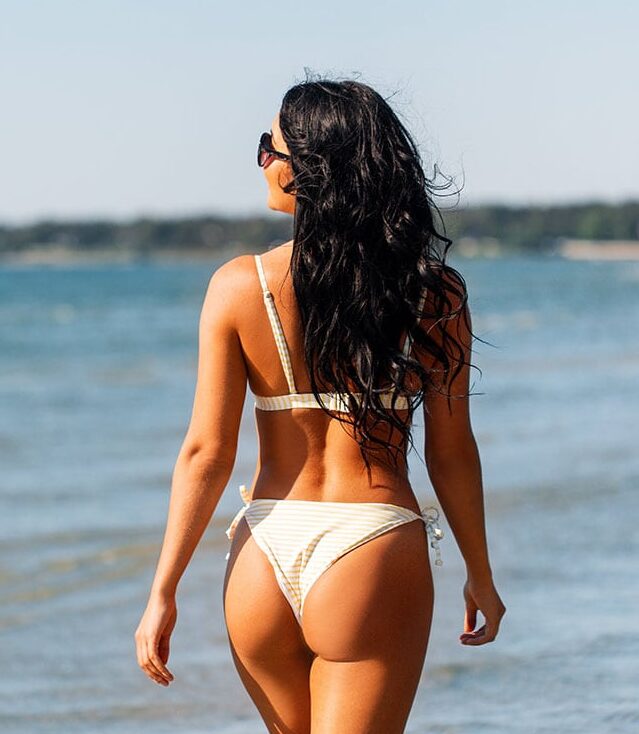 During/After Surgery
Butt augmentation surgery is an outpatient procedure that is performed under general anesthesia at an accredited surgical facility. The entire surgery typically takes about 2 hours to complete. Swelling and bruising will be evident for the first several months, but once this subsides patients are usually able to see the surgical results. It could take from 6 months up to a full year for the final results to take shape.
Featured Results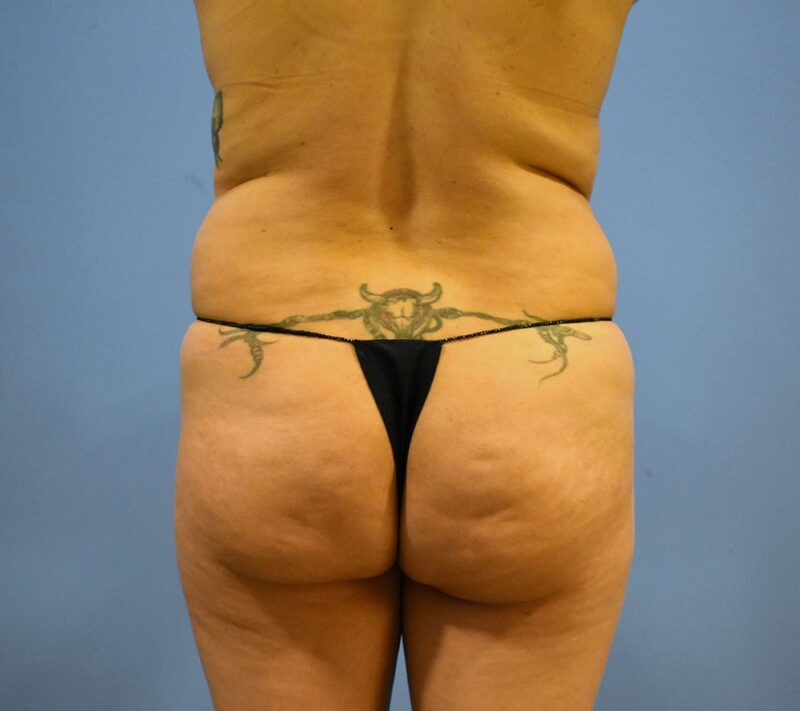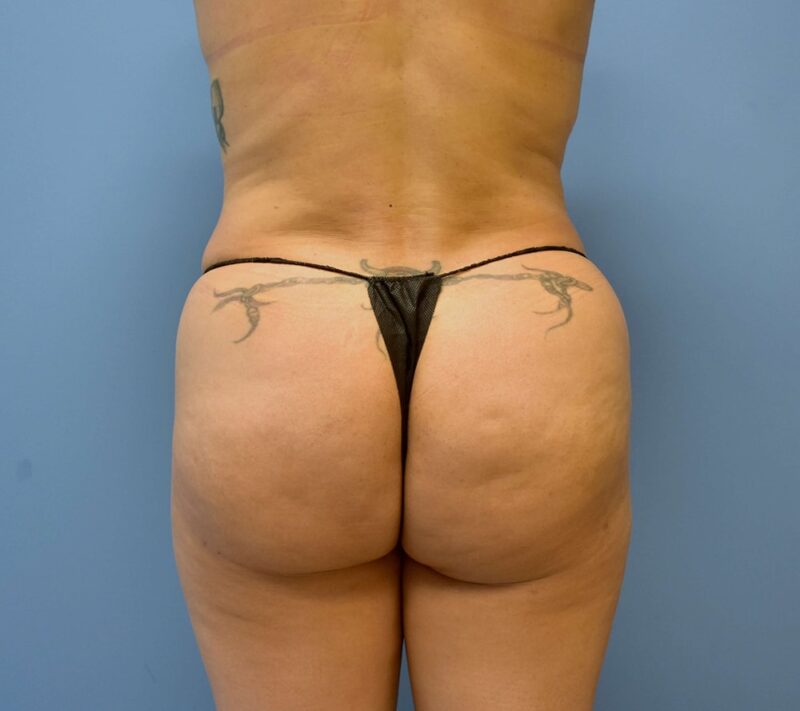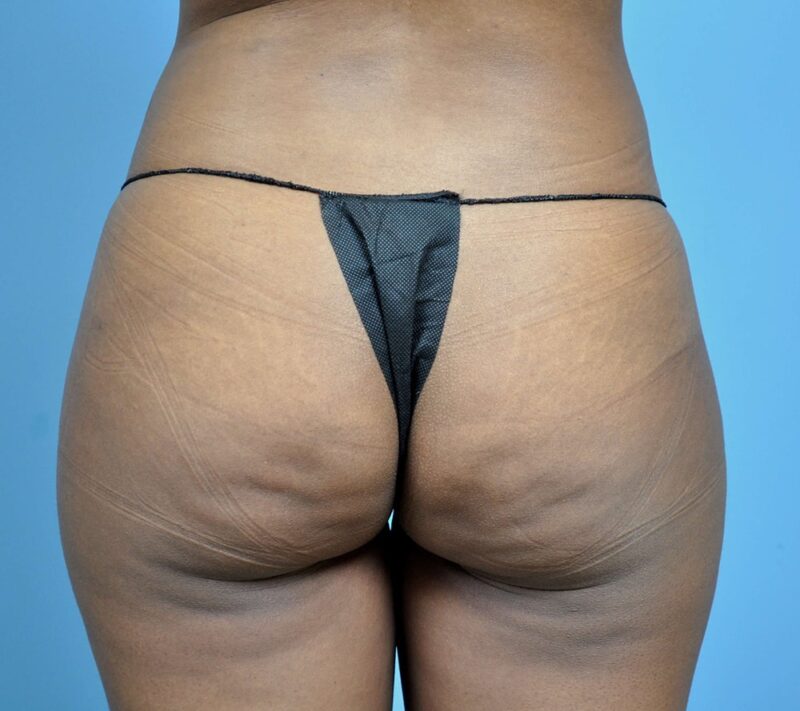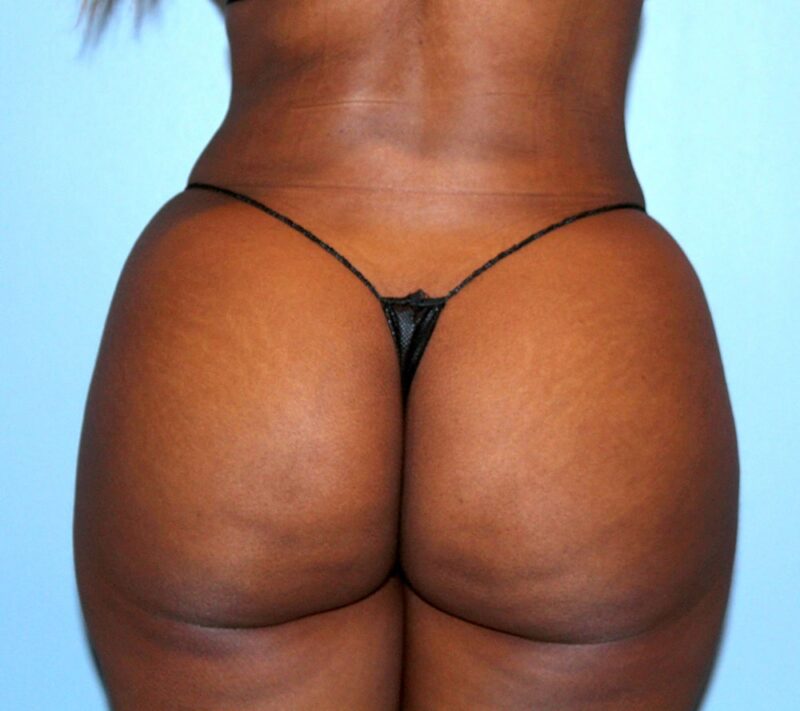 View Gallery
Butt Lift FAQs
Butt Lift Or Lipo?

For patients who have hanging and loose skin or wrinkles under the buttocks, a butt augmentation will be necessary. Liposuction is a fat removal procedure. If the skin tone and laxity around the buttocks is healthy, and excess fat is the problem, liposuction may be recommended.

What About Butt Implants?

Butt augmentation surgery using implants is yet another option to consider. This procedure provides extra height and volume, but uses a silicone butt implant to achieve these results. Between butt implants, the Brazilian butt lift using a fat transfer, and a traditional butt lift, patients have many alternatives to choose from in order to meet their aesthetic goals. It is important to discuss the advantages and disadvantages of each technique with us so that the desired results can be attained safely.

Weight Gain After Surgery?

Weight gain could compromise your new, enhanced figure. For the best long-term results, patients should maintain a healthy diet and exercise routine.

Will Scars Be Visible?

Scarring is a part of this procedure. However, an experienced cosmetic surgeon will work to minimize the scarring as much as possible. During surgery, the incisions are usually placed within the natural folds on the underside of the buttocks, which helps keep them inconspicuous. For the most part, the scars from this procedure will be easily concealed with undergarments or a bathing suit.