Restylane is a dermal filler that contains hyaluronic acid in the form of a crystal clear gel. It can be injected into the skin to lift the lip, wrinkle or fold. Once in the skin, Restylane works together with the body's own hyaluronic acid and joins forces to create volume. Dr. Connors is an injectable filler expert and offers Restylane for patients who desire a hyaluronic acid filler product. It is an excellent way to help smooth out and fill in wrinkles in the face, perform non-surgical rhinoplasty, reduce the depth of nasolabial fold, fill in depressed acne scars and plump, as well as define the edges of the lips
Plan Your Procedure
Average Cost: From $650
Recovery Time: 1-2 Days
Procedure Recovery Location: Outpatient
Explore Topics on this Page
Our Restylane® Products
Restylane®
Restylane is used to add volume and fullness to enhance lips and also to correct moderate to severe facial wrinkles and folds, such as the lines from your nose to the corners of your mouth.
Restylane® Defyne
Restylane Defyne is a hyaluronic acid dermal filler crafted with XpresHAn Technology™ and is used to help smooth out deep laugh lines (nasolabial folds and marionette lines) and to help restore a more youthful, natural-looking appearance, while helping you maintain your natural expressions.
Restylane® Lyft
Restylane Lyft is approved by the FDA for cheek augmentation and the correction of age-related midface contour deficiencies. In addition, Restylane® Lyft is used to treat moderate to severe facial wrinkles and folds, such as nasolabial folds (smile lines).
Restylane® Refyne
Restylane Refyne is designed with the cross-linked XpresHAn Technology to help soften laugh lines (nasolabial folds and marionette lines). This can help you restore a more natural look to your face while maintaining your facial expressions.
Restylane® Silk
Restylane Silk is composed of smaller, smoother particles specifically designed to provide natural-looking results while correcting lip thinning, lost shape, and vertical lines above the lip.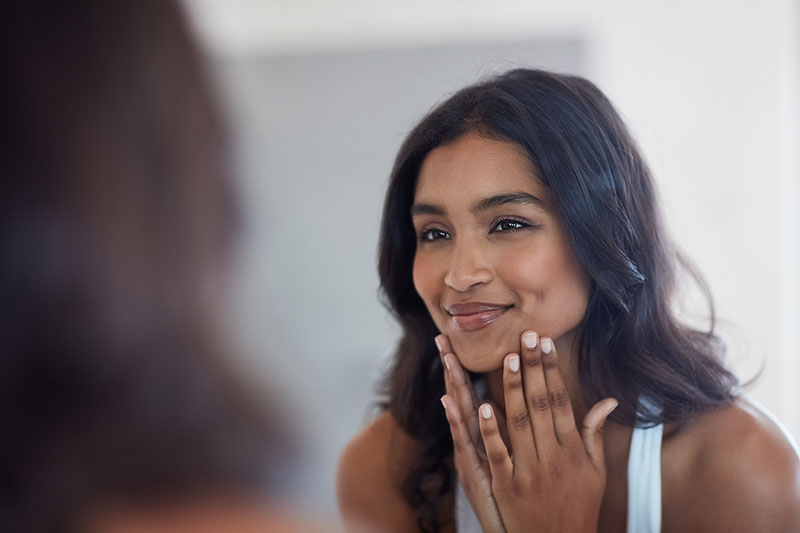 Alternative Fillers
While Restylane offers great benefits for patients seeking skin rejuvenation, there are other injectable fillers that may be considered as well. Some of these are comprised of materials such as collagen, polylactic acid, and calcium hydroxyapatite. During your consultation, we will discuss the various fillers that are available today and work with you to understand your aesthetic goals so that the best filler choice can be made.
What To Expect
The results following a Restylane injection will be seen immediately and can last up to a full year. Patients are generally thrilled with the fast-acting, visible results that the injections provide.
Restylane® FAQs
Best Filler For Lips?

Restylane is one the more popular derma fillers used to add volume to the lips. Patients must be 21 years of age to receive this injection. Lip enhancement results using Restylane typically last up to 6 months.

Best Place For Restylane?

A Restylane injection replaces lost volume on the face and can be used to correct moderate to severe facial wrinkles most commonly found from the nose to the mouth. These are known as nasolabial folds and laugh lines. The injection is also commonly used around the corners of the mouth that extend downward.

How Often Do I Treat Myself?

Most results will last a full year, however some patients may choose to return between 5-9 months for a follow-up injection, which is safe to have another injection at that time. Our office can set you up on a treatment regime so that the results remain optimal throughout the weeks and months following each session.