Not everyone is born with a round, full buttocks, which is why experienced plastic surgeons are offering a number of options to help patients attain the curvy backside they always wanted. Introducing butt augmentation (nonsurgical butt lift) with Sculptra Aesthetic, an injectable made from poly-L-lactic acid that can be used in the face and also other areas, such as the buttocks. Certified Nurse Practitioner, Jenny Azar, in Atlanta offers customized nonsurgical butt lift treatment plans using Sculptra for patients who desire modest plumping to the buttocks area. She has perfected the Sculptra injection technique and continues to perform her technique on patients all over the southeast. Sculptra can be used to smooth cellulite, enhance skin texture, lift the buttocks, and even assist with filling out "hip-dips". Most of our Sculptra butt lift patients either do not have enough fat to use for a traditional Brazilian butt lift procedure or they do not wish to have implants. Using Sculptra to add volume and fill the buttocks is a great option for many Atlanta area patients. This filler is long-lasting and may require multiple treatments to attain the right result. To schedule your private consultation with Jenny, contact our Atlanta, GA plastic surgery center to learn more.
Explore Topics on this Page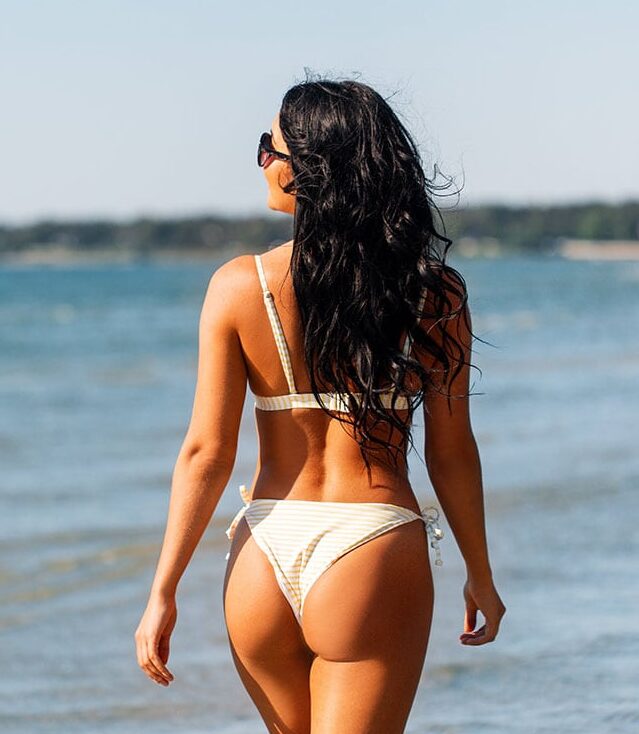 Procedure Technique
During your nonsurgical butt lift appointment, Sculptra is administered during an in-office visit that typically takes about 30 minutes. The injection location areas will be marked and the injection treatment, including the dosage, is tailored during the session to attain the right results and achieve the patient's specific goals. The injections are given through a syringe and are inserted in layers keeping the filler localized to flat areas of the buttocks. The procedure itself is not painful, but there may be some discomfort afterward and some patients may benefit from pain medications for a couple of days after the injection. For the best results, the average patient has about 3 injection series of treatments over a few months until the desired outcome has been reached.
What To Expect
After your Sculptra injection, there will be some mild discomfort, redness, and swelling at the injection site. This swelling subsides over the first few days to weeks, and the body then begins making collagen in the buttocks region. Injections are repeated at 4 – 6-week intervals to maximize volume. The Sculptra butt lift is reserved for men and women who do not have enough fat to have a regular Brazilian butt lift via a fat transfer, which consists of doing liposuction to one area and then grafting the fat to the buttocks region.
It takes a very skilled and experienced board-certified plastic surgeon to perform a Sculptra butt lift. This treatment is relatively new in the aesthetic industry and requires surgical aptitude and a trained eye to understand where to place the filler and how much filler should be injected at each session. Maggie will discuss all of this in detail during your consultation appointment.
A Fuller Butt Today
While Sculptra is still an off-label injectable for the buttocks, but Jenny has specific, ample experience using the product in the face and buttocks. Using Sculptra in the buttocks is a treatment technique that most often only a plastic surgeon possesses. The poly-L-lactic acid formula helps to stimulate collagen production for a plumper and lifted appearance. We invite you to call our Atlanta, GA plastic surgery center to learn more today.