There are a number of buttock augmentation procedures available that can create curves and a shapelier butt. Dr. Connors and Dr. Hart offer the Brazilian butt lift to individuals in the Atlanta area and prefers this augmentation method for patients who desire added volume and shape to their backside. During a Brazilian butt lift procedure, the butt is lifted and reshaped by using the patient's own fat tissue that is taken from another part of the body. The fat removal is accomplished via liposuction. Patients frequently consider this an added perk. During your consultation, one of our plastic surgeons will evaluate your candidacy for this procedure.
Plan Your Procedure
Recovery Time: 1-2 Weeks
Post-op Follow-up: 2 Weeks
Procedure Recovery Location: Outpatient
Explore Topics on this Page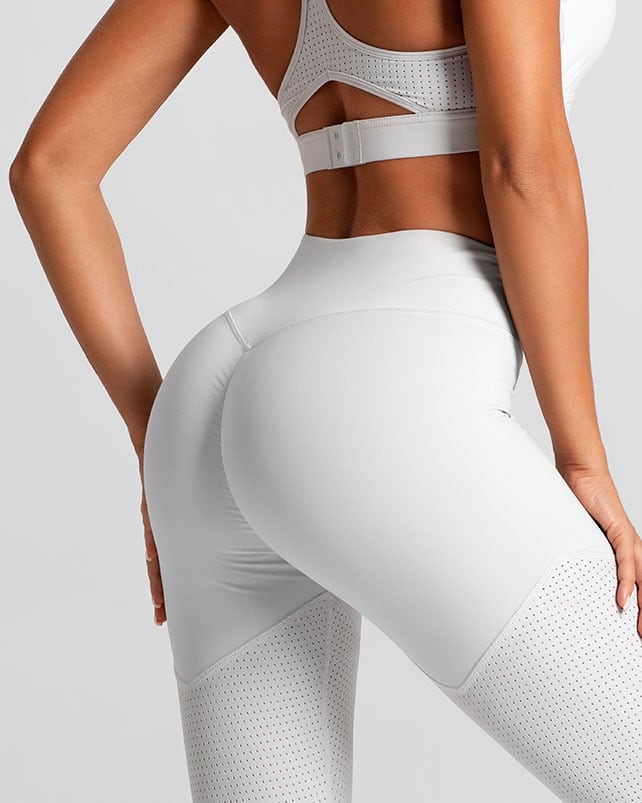 Surgical Techinique
During the initial consultation, the body will be assessed so that it can be determined where to perform liposuction in order to extract the necessary amount of fat needed to perform the transfer. Multiple donor sites may be considered. The fat will be removed and grafted for a healthy, effective transfer. It will then be injected through a syringe into the buttocks. This process will take place over several steps, and many layers may be used until the desired result is achieved. The incisions from a Brazilian butt lift are very small and thus scarring after the procedure is minimal.
During/After Surgery
A Brazilian butt lift is considered an outpatient procedure and is performed under general anesthesia at an accredited surgical facility. The entire surgery typically takes about 2 hours to complete depending on how many donor sites are used and how many layers it takes to achieve the desired fullness. Following surgery, patients will experience swelling and bruising in both the fat removal areas as well as on the buttocks. Patients will find it difficult to sit, but are encouraged to do so once the swelling has subsided. It will take about 3 full months for the body to recover and adjust to the new contour and shape.
Featured Results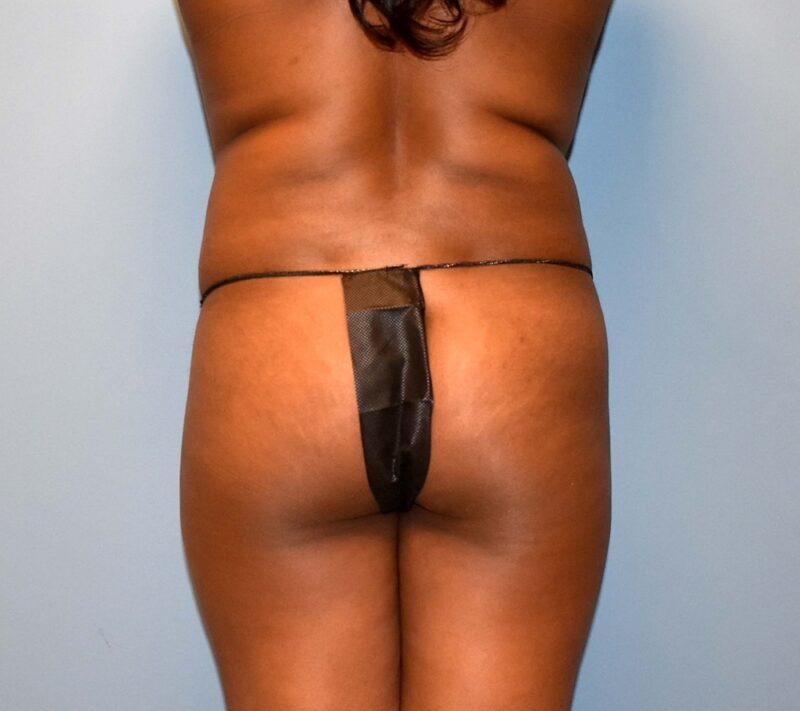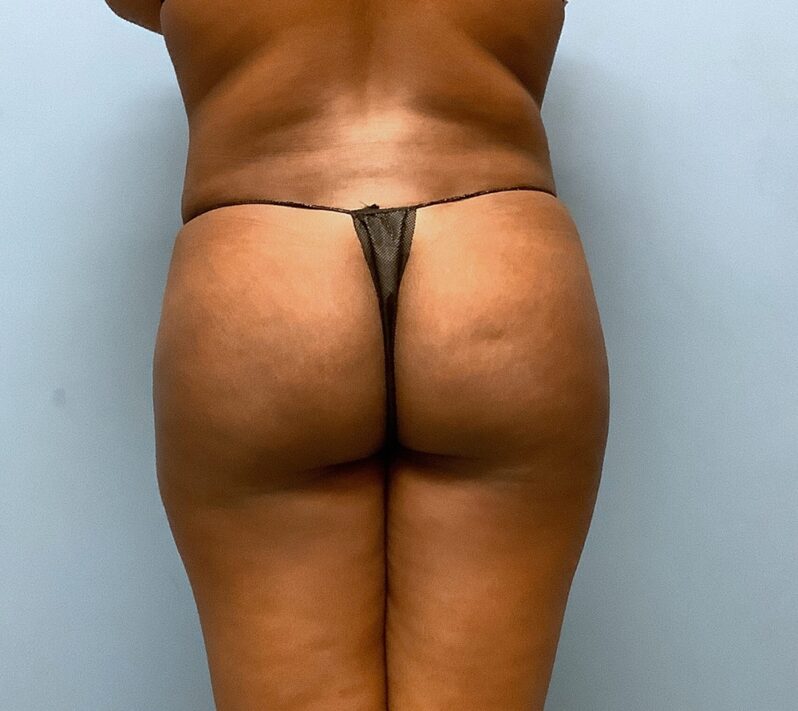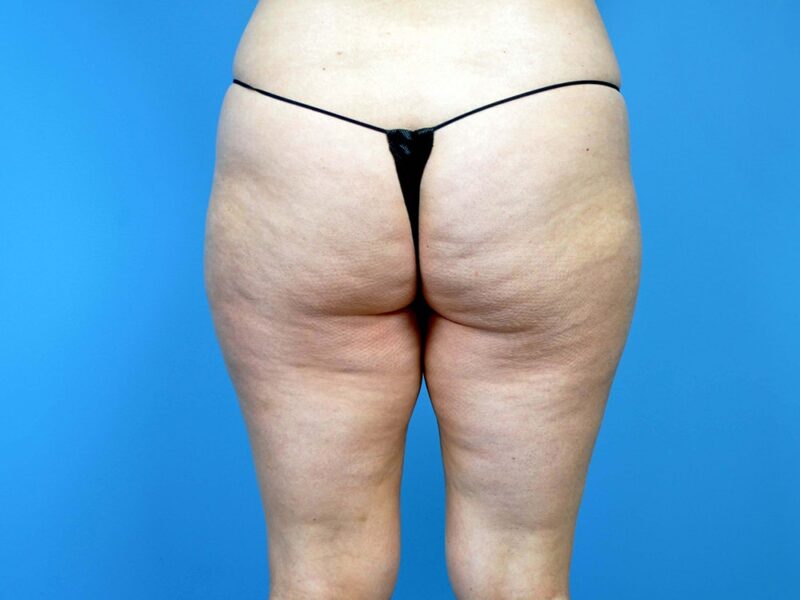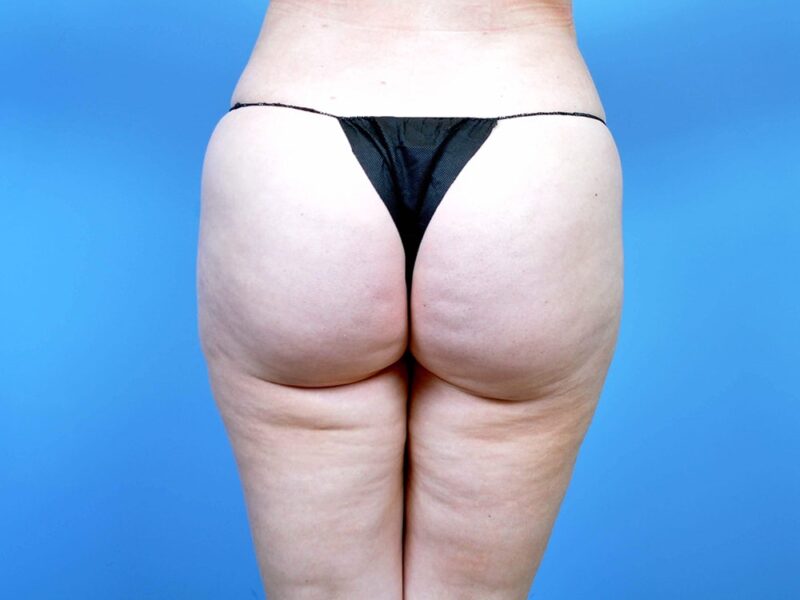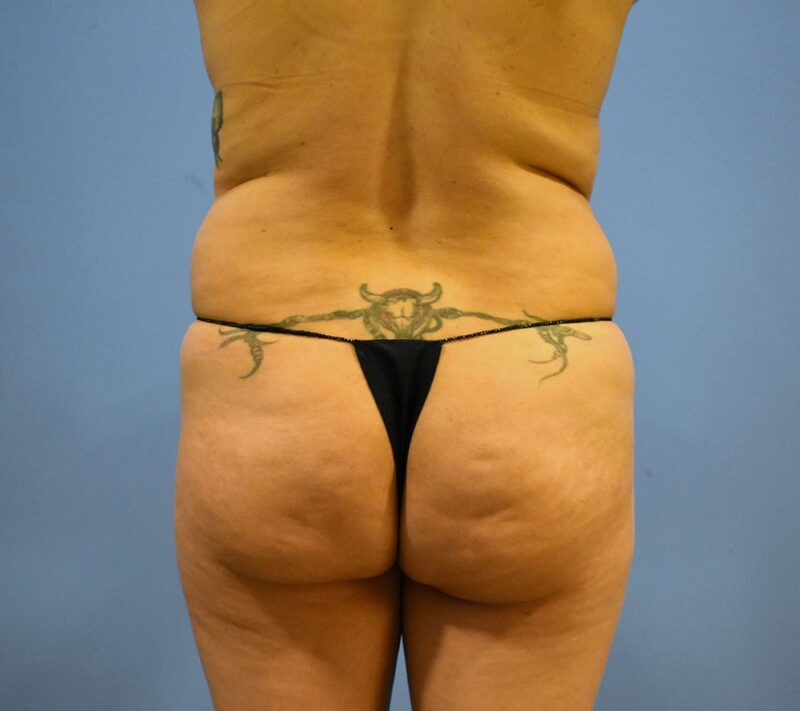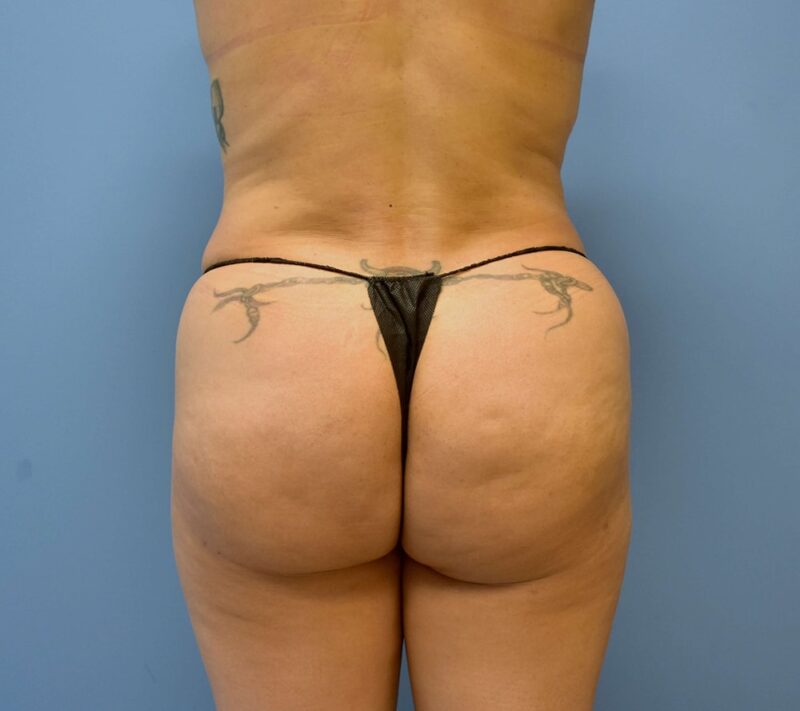 View Gallery
Brazilian Butt Lift FAQs
Bumpy Appearance?

If the injections are done correctly, the result will look and feel natural. During the procedure, additional liposuction may be used to help smooth out uneven skin, as well as ensure that the surface has a correct and even contour. It is important to find a reputable and highly-skilled surgeon with a special expertise in performing the Brazilian butt lift surgery.

Fat Transfer Or Implants?

Both techniques are commonly used by cosmetic surgeons and can achieve good results. Some patients simply do not want a foreign device in their body and feel that the fat transfer method is safe and natural. A disadvantage of fat transfers, however, is that they may not last as long as an implant. Some of the injected fat will absorb naturally into the body. It is important to discuss the advantages and disadvantages of each technique during the consultation so the right decision can be made.

Weight Gain?

Weight gain could compromise the results of the surgery. For the best long-term results, patients should maintain a healthy diet and exercise routine.