About Northside Atlanta
Northside Hospital at Meridian Park continues to be ranked #1 in outpatient surgical care and is a preferred medical facility in the Atlanta area.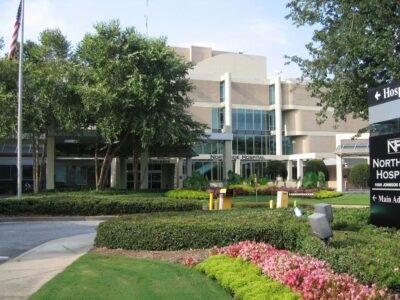 The Northside Hospital Outpatient Center at Meridian Mark is a state-of-the-art outpatient facility offering exceptional outpatient surgery care. Pre-surgery assessment and pre-operative testing are provided, and over-night care is also available when necessary. Northside Hospital performs more than 40,000 cases annually, 27,000 at the Atlanta campus alone. In 2013, Atlanta consumers ranked Northside #1 in Outpatient Surgery in the National Research Corporation's annual Healthcare Market Guide.
Location
Northside Hospital Atlanta
5445 Meridian Mark Rd
Atlanta, GA 30342